Altar Shirt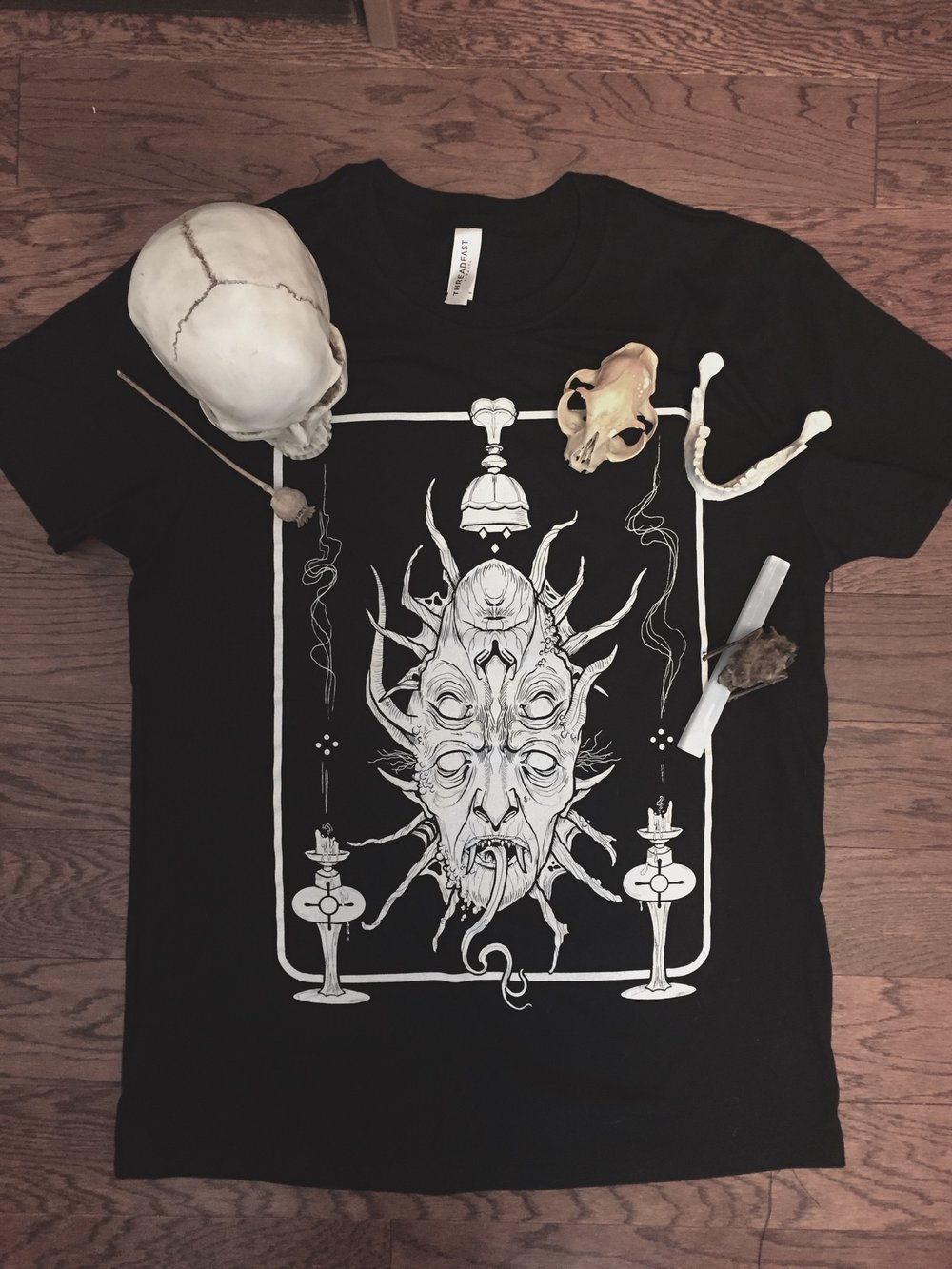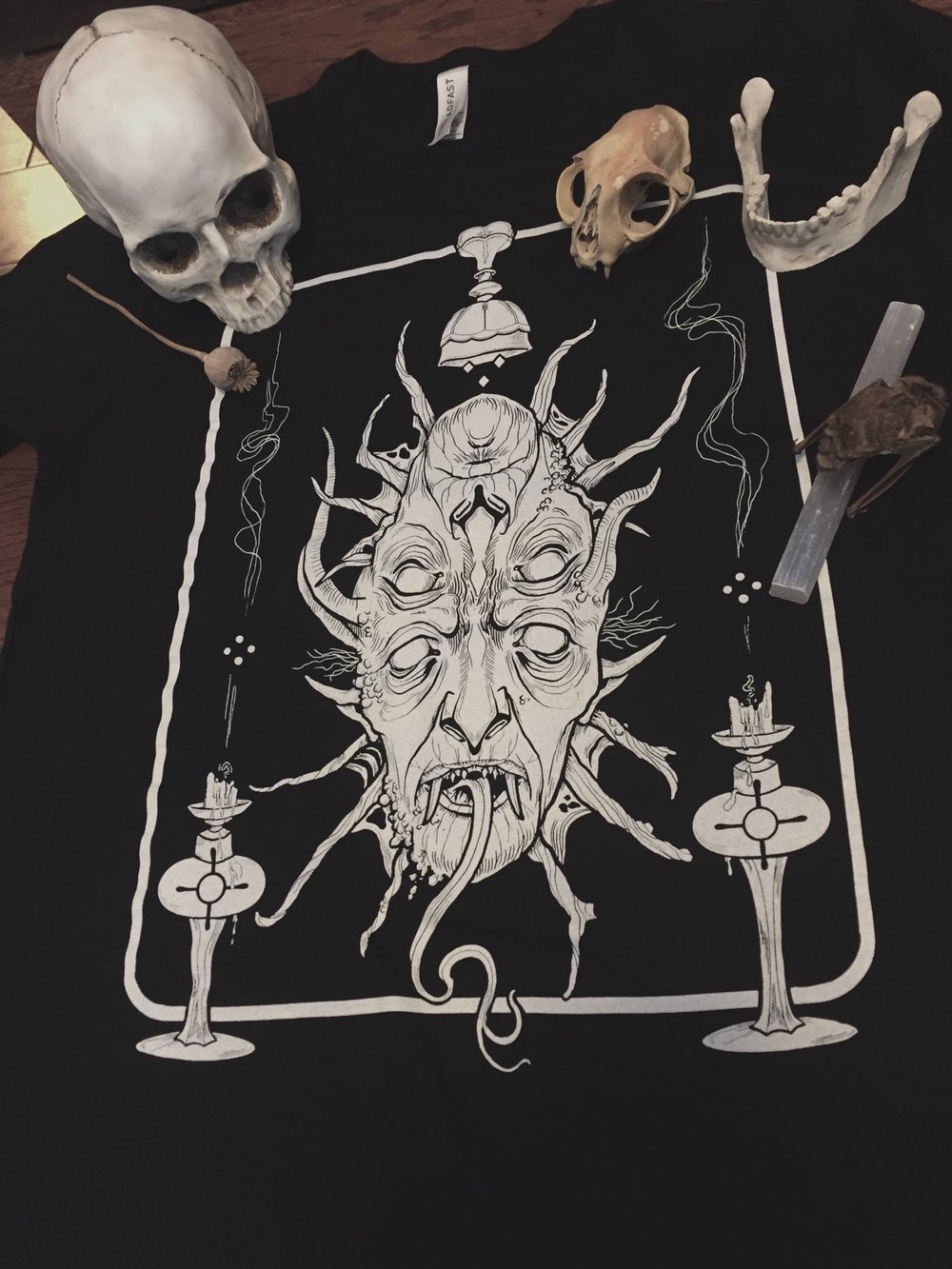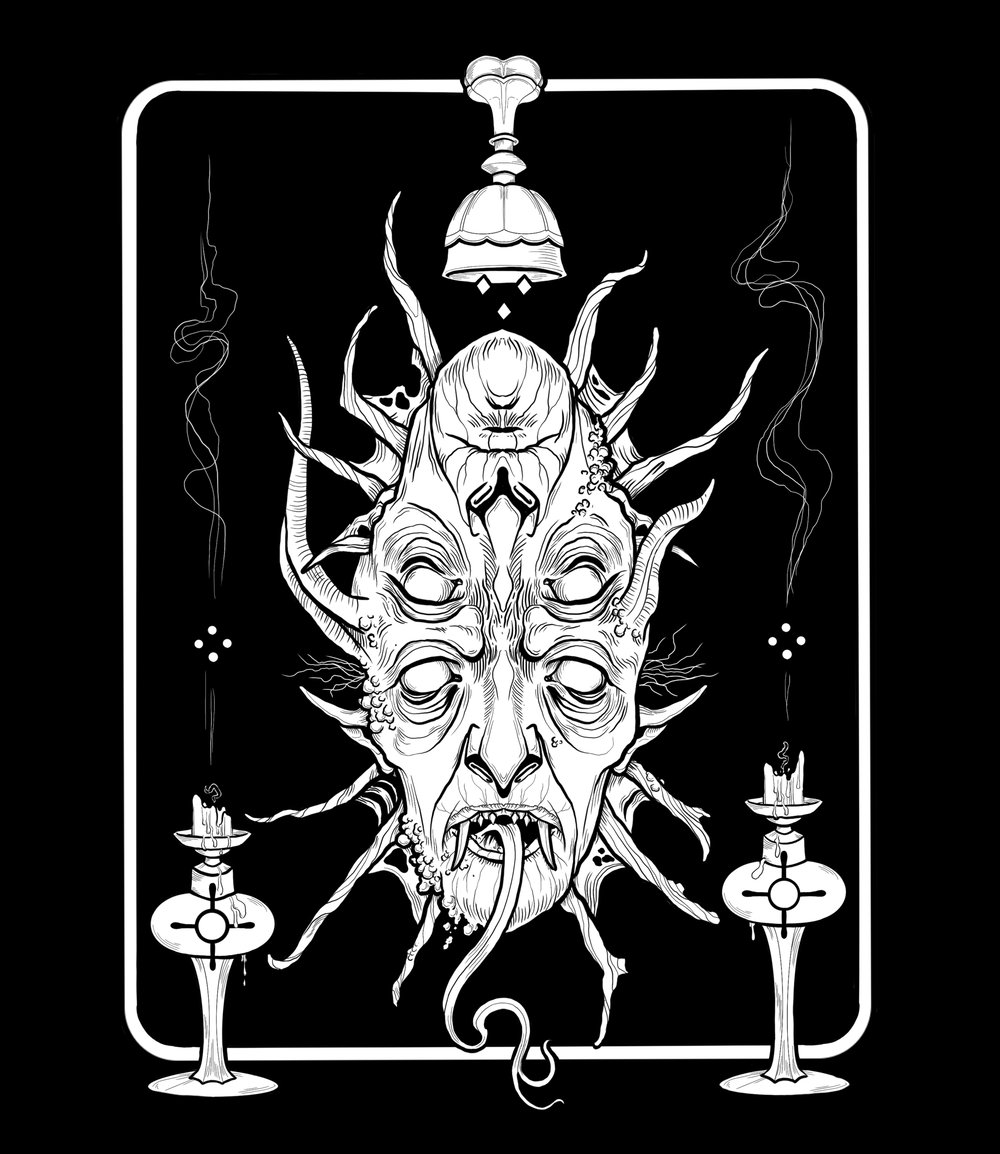 Demon altar print on black Threadfast Unisex Ultimate Tee 100A. Shirts are a cotton/poly blend. The cotton is sustainably made, the poly is made from recycled plastics, and the production consumes less petroleum, emits fewer greenhouse gases, and preserves water and energy. The dye in the shirt is also eco-friendly.
Sizes small-xxl.
All orders for shirts sent in recyclable mailers. Please try to reuse or recycle packaging if you can! :)
For pick-up at the tattoo studio, please use promo code "PICKUP". I will email you to coordinate pickup time. Pickup times will be Wed-Friday 11-3.